News
Posted by on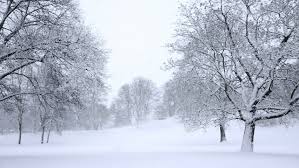 🌨☃⛄❄❄❄The cold is on it's way!  Leaves have fallen from the trees.  How are you at preparing for the Winter months?  Here at Mercantile Miner, we are trying to "mine" for items to fit everyone's needs!  So....whether you are the type of person who would needs items like these to beat the cold:                                             or you are more likely to need items like these during Winter - we have you covered!                   Come and...
Posted by on
Here at Mercantile Miner, we are always looking for neat trends at an affordable price.  As I was browsing online I noticed that initial necklaces kept coming up posts that I found.  I thought - hmmmmmm.....wonder if I can "mine" up some deals????  Well - it turns out I found some great fashion necklaces featuring large initial necklaces!  They come in both gold and silver!  The best news??  I am able to offer these great necklaces for FREE - all you have to do is pay shipping and handling to get one!   FOR GOLD LETTERS A-S CLICK HERE FOR GOLD...
Posted by on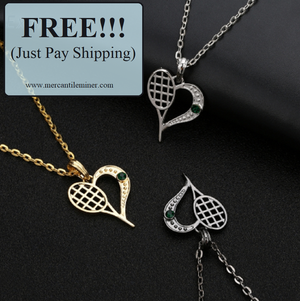 It is almost time for Wimbledon and Mercantile Miner wanted to show our love for tennis!  We have been able to "mine" a few jewelry pieces that fit in anyone's budget!.   We also have fallen in love with vacuum insulated tumblers. These will keep your drinks cold or hot for HOURS!  We have another tennis option in our wine tumbler and also have a 30oz tumbler for all of our gym lovers! Stay hydrated! Finally, one of our best sellers has been multi-strand wrap charm bracelets.  We have many options available in our Sports Fan Collection as well as our World Cup...
Posted by on
Everyone is excited about the World Cup (even if the US isn't in it :)  Here at Mercantile Miner, we wanted to show our spirit for soccer!  Right now, we have a whole section of offers supporting so many teams.  Whether you are a Portugal Fan and love Ronaldo....                                       Or, maybe it is Neymar or Muller that you are rooting for!!                                 As for us....we had to...
Posted by on
Here are Mercantile Miner, we are so excited for the summer months!  As we are lounging poolside, we can't help but think of some summer MUST HAVES!  From beach towels, to summer hats, to inflatable lounge chairs, we have them all - and all at great prices. So stop in at Mercantile Miner to check out our SUMMER Collection in our Home store. See you soon!    
---